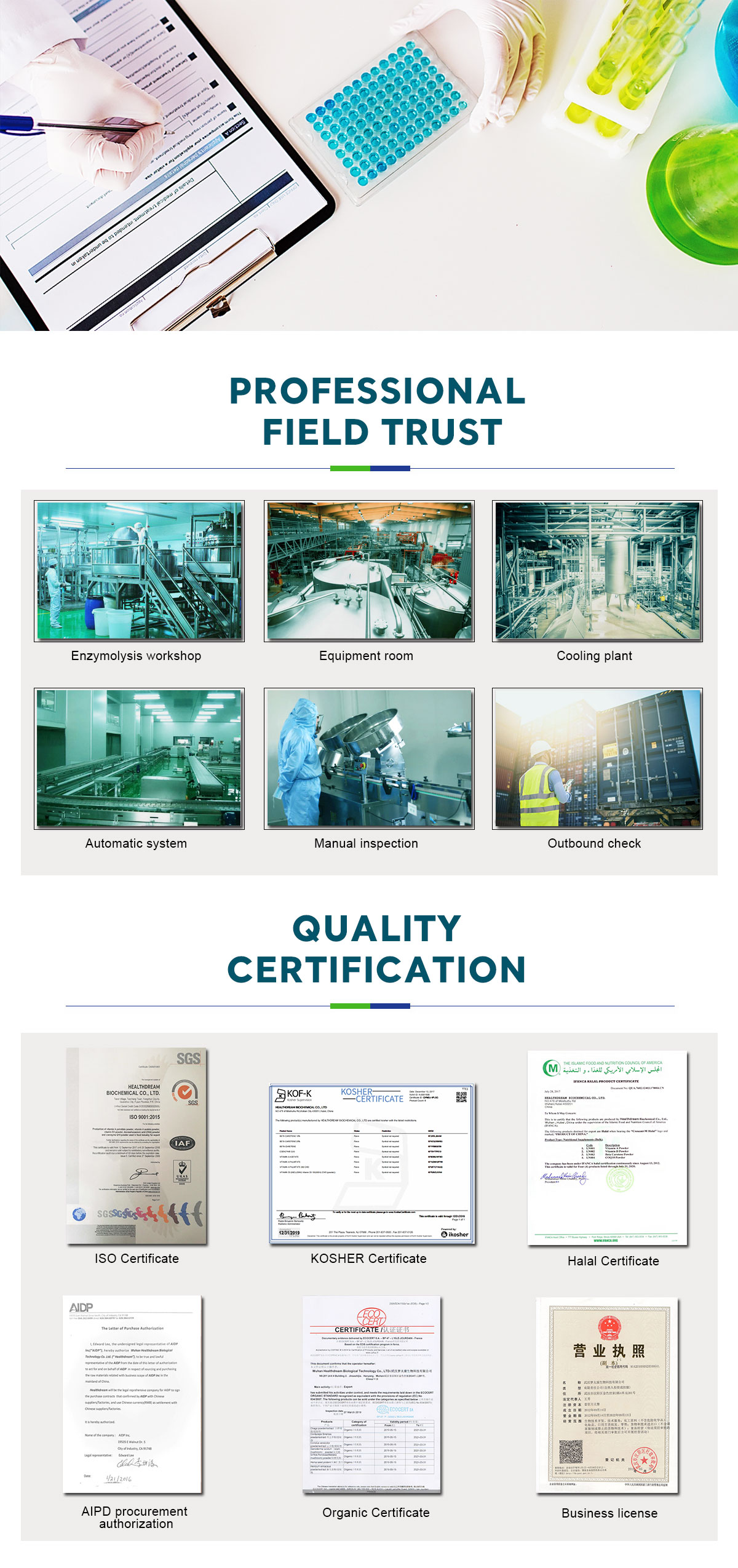 Quality Assurance
Healthdream's Vendor Qualification Program allows our customers to be confident knowing they are receiving only the highest quality raw materials
Our customers rely on us to supply them with only the highest-quality ingredients and formulas, and to back them up with documented clinical findings and scientific research.
Our portfolio of products wasn't compiled by chance. Nor was it created by ease of acquisition. Each proprietary ingredient, formulation, and product we offer represents the finest, most advanced, highest quality substance of its kind.
Every ingredient available through Healthdream was manufactured at world-class facilities, starting with the most pristine natural components. Each has been thoroughly lab tested and manufactured subject to rigid quality control guidelines. Certified documentation accompanies every shipment.
Healthdream products undergo rigorous scientific scrutiny and review.
And we always welcome customer site visits to any of our manufacturers.
We are committed to providing you with the highest quality products and service. We ensure ingredient purity, on-time delivery, process efficiency and the technical documents you require.
◆ Certificate of Analysis
◆ Method of Analysis
◆ Material Safety Data Sheet
◆ Specification Sheet
◆ Flow Chart
◆ GMO Statement
◆ BSE/TSE Statement
◆ ISO Certification
◆ Organic Certificate
◆ Country of Origin Certificate
◆ Kosher Certificate
◆ Halal Certificate
◆ Material Safe Date Sheet
Note: not all of the above items apply to all documents