Cuttlefish ink paste
Product name: Cuttlefish Ink Paste
Source: Cuttlefish
Part used: Ink
Color: Black color
Protein: NLT 10.0%
Package: 20kg/PE drum
Storage: Stored in a cool and dry well-closed container, keep awaylight
Description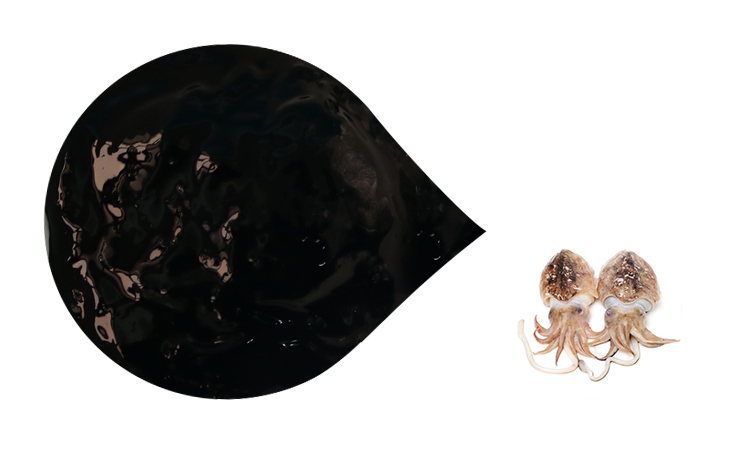 Product name:
Cuttlefish Ink Paste
Source:
Cuttlefish
Part used:
Ink
Color:
Black color
Protein:
NLT 10.0%
Package:
20kg/PE drum
Storage:
Stored in a cool and dry well-closed container, keep awaylight
Shelf life:
12 months from date of production
Transportation:
The vehicle must be kept clean and dry, and must not be transported with toxic, harmful
or strongly pungent odors
Note:
Use the product as soon as possible after opening it. If it cannot be used up all at once, it should be
sealed and stored immediately to avoid damage to the product flavor or change of state.
1.Cuttlefish ink paste is extracted, filtered, concentrated and refined from cuttlefish ink
2.Cuttlefish Ink Paste is rich in mucopolysaccharide, which is an important component of human bones,
blood vessels, skin and so on.
3.Cutlltfish ink has a certain hemostatic effect, and can alleviate menopausal symptoms of menopausal
women, and has an anti-aging effect to a certain extent
Cuttlefish ink powder is mostly used for medicine, with good therapeutic effect, can also be used as
condiments, taste good, after processing can also be made into printing ink