Vitamin A Palmitate
Product name:Vitamin A Palmitate
Other name:Retinol palmitate;Retinyl palmitate
CAS No.:79-81-2
Molecular formula:C36H60O2
Molecular weight:524.86
Storage:2~8℃,keep in dark place
Description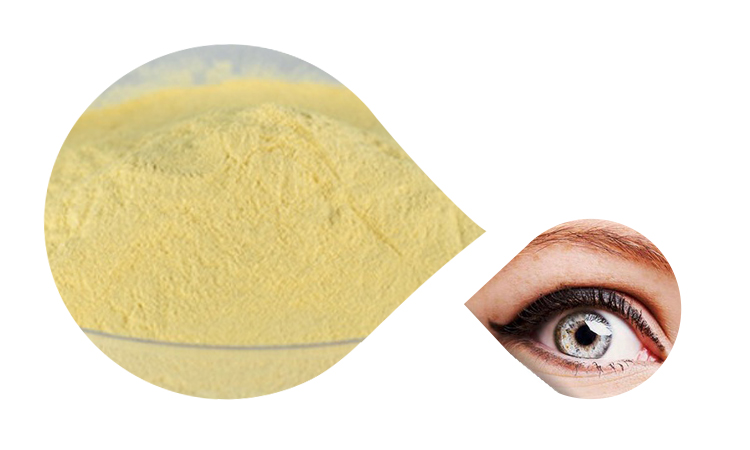 | | |
| --- | --- |
| Product name: | Vitamin A Palmitate |
| Other name: | Retinol palmitate;Retinyl palmitate |
| CAS No.: | 79-81-2 |
| Molecular formula: | C36H60O2 |
| Molecular weight: | 524.86 |
| Storage: | 2~8℃,keep in dark place |
| Shelf life: | 24 months |
| Package: | 25KG/box |
| Apply: | Used in food, nutritional health products, cosmetics, feed additives |
Vitamin A Palmitate is Light yellow crystal or oily liquid. Can be dispersed in a gelatin matrix or oil. Sensitive
to light and air. Butylated hydroxytoluene (BHT) and butylated hydroxyanisole (BHA) are often included
as stabilizers. Soluble in ethanol, soluble in ether, chloroform, acetone and oil ester, melting point 28~29°C

Vitamin A Palmitate also known as retinol, is an important component of visual cells. It is an essential
nutrient of complex organism.
Vitamin A palmitate is widely used in cosmetics, feed and other industries.