Healthdream | 4 tips for picking good quality water-soluble bovine collagen powder
Views : 676
Author : Joanna Lee
Update time : 2019-12-17 15:01:32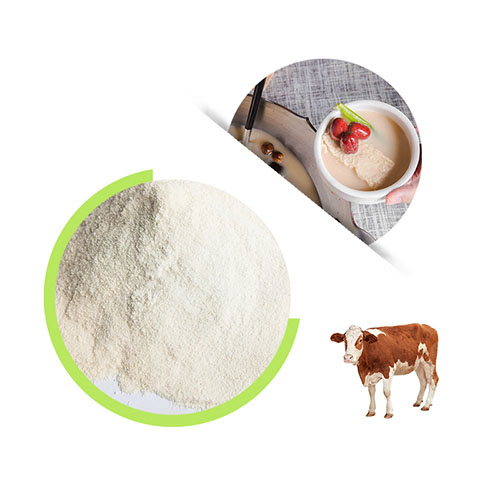 Collagen powder has been a popular product on the market due to its anti-aging and beauty effects, especially in the past 5 years. There are a variety of collagen powder products in the market, such as collagen soft sweets, collagen solid drinks, collagen capsules and collagen face masks,ect.. Meanwhile have many different sources and types of collagen powder. In terms of comprehensive cost and function, water-soluble bovine collagen powder is the good suit choice. water-soluble bovine collagen protein of Wuhan Healthdream Biological Technology Co., Ltd. Coult meets your various requirement

There are many bovine collagen powder manufacturers on the market, and the product quality is also uneven. As one of the leading supplierof water-soluble collagen powder in China, healthdream bio will show you the following 4 tips to heal you pick good quality bovine collagen powder raw materials.
Source
water-soluble bovine collagen mainly is from bovine skin, and second layers of cowhide will be better than first layers because second layers cowhide don't have fat and little smell, and first layer cowhide have much sulfur dioxide and peroxide.

Color of powder
Normally water-soluble Bovine collagen is light-yellow to white powder, and the whiter in powders' color, the clearer and transparent of water solution, and lesser smell

Water-solubility
Mostly water-soluble bovine collagen is not good in water-solubility, and completely dissolve need around 1-2m, and healthdream bovine collagen could be less than 40s.

Taste
Good water-soluble bovine collagen will have mid taste, and bad water-soluble collagen have a bad cowhide and stink taste, you can tell it by smelling and drinking the water solution.

Our healthdream water-soluble bovine collagen is made from fresh dry second layer bovine skin, and whiter powder with few smell, good water -solution and mid taste. We could supply free sample for your test, welcome to contact us freely!

Writen by Joanna Lee
Edited by Irene
December 5, 2019